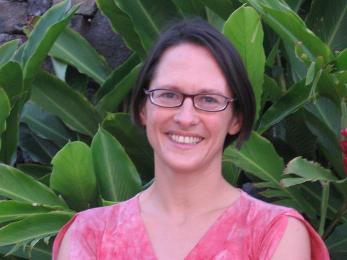 Dr. Shanon Sidell, ND, L.Ac.
Dr. Shanon Sidell is a naturopathic doctor #171, acupuncturist #989 and massage therapist #4731,is dedicated to improving your health and that of your family by providing effective, non-toxic health care. She is trained as a primary care practitioner, using natural therapies to bring the body, mind, and spirit into balance. In her practice, she offers naturopathic medical treatment for people of all ages and conditions. With each patient, she aims to:
Identify The Cause Of Disease/Illness/Malady
Stimulate The Body's Healing Mechanisms
Provide The Remedies and Treatments Needed For Recovery
Help Patients Transition Into A Healthier Lifestyle
Dr. Sidell blends the best of clinical nutrition, homeopathy, acupuncture, Chinese medicine, herbal medicine, whole food supplements, and natural thyroid and hormonal therapies with extensive training in modern medical care to bridge the gap between naturopathic and conventional medicine. She practices under a unique model of health care. She spends the time required to hear her patients' concerns and always strives to address the source of their problems. Dr. Sidell believes that the best medicine is achieved with a team approach between doctor and patient. Ultimately, the patients will heal themselves. She views her role as a guide and a support to patients in this process.
Dr. Sidell holds undergraduate degrees in Psychology, Theatre and Dance with a minor in vocal music performance, and graduated fromWu Hsing Tao school and Bastyr University with her doctorate in Seattle, Washington.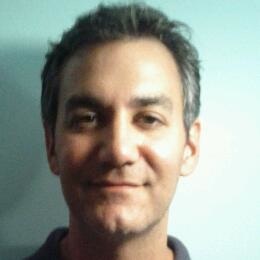 Carl Langan, LMT # 12679
Carl is a graduate of the Swedish Institute College of Health Sciences in NYC, and holds a degree of Occupational Studies - Massage Therapy. He is currently licensed in the states of Hawai'i and New York. Carl brings 8 years of experience into his practice, offering a therapeutic treatment blending swedish/deep tissue massage with a host of other modalites ranging from Triggerpoint Release and Sports massage to Shiatsu and Tui Na. He combines these to create a unique and personal synthesis for each individual session. Utilizing all these therapies, he strives to find the client's priorities and addresses them one layer at a time. Depending upon your needs, you may experience only one technique on a visit, or up to five. He truly enjoys facilitating your personal goals toward wellness, empowerment and improvement!
Call 808-747-0838 for rates and appointments.

Ronja V. Giesser, LMT
Ronja Giesser, LMT was trained at Hawaiian Islands School of Massage in Kealakekua, Hi and graduated in 2009. Her focus is Integrated Medical Massage, using numerous modalities to help treat acute and chronic pain, injuries and postural imbalances. Ronja enjoys making each treatment as effective as possible, focusing on discovering each client's needs.
In her free time Ronja enjoys the great outdoors and aerial dance arts.


Ronja was recently featured in
Pacific Business News.
Congratulations, Ronja!

Call 808-557-8110 for appointment and rates.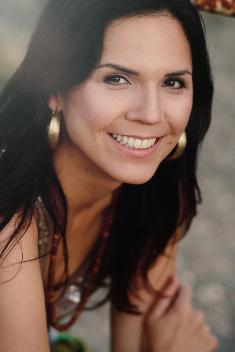 Dr. Teray Garchitorena Kunishi
Interim Physician
Dr. Teray Garchitorena Kunishi is the creator of the Deeply Happy Expert Series (www.deeplyhappy.com).

Dr. Teray offers holistic and integrative programs for treating anxiety, panic, depression, insomnia, chronic stress, PTSD, adult ADHD, and chronic fatigue.
"My purpose is to facilitate transformation. Every struggle contains the seeds of powerful change."
Dr. Teray has spent most of her life exploring what it means to be truly happy and well. Her inquiry has led to energy work with Tibetan nuns in India, working in sustainable agriculture in the Philippines, learning transpersonal hypnotherapy based on eastern philosophy.
She received her naturopathic medical degree from Bastyr University, an institution renowned for bringing the science into natural medicine. She has been practicing in Berkeley since 2008.